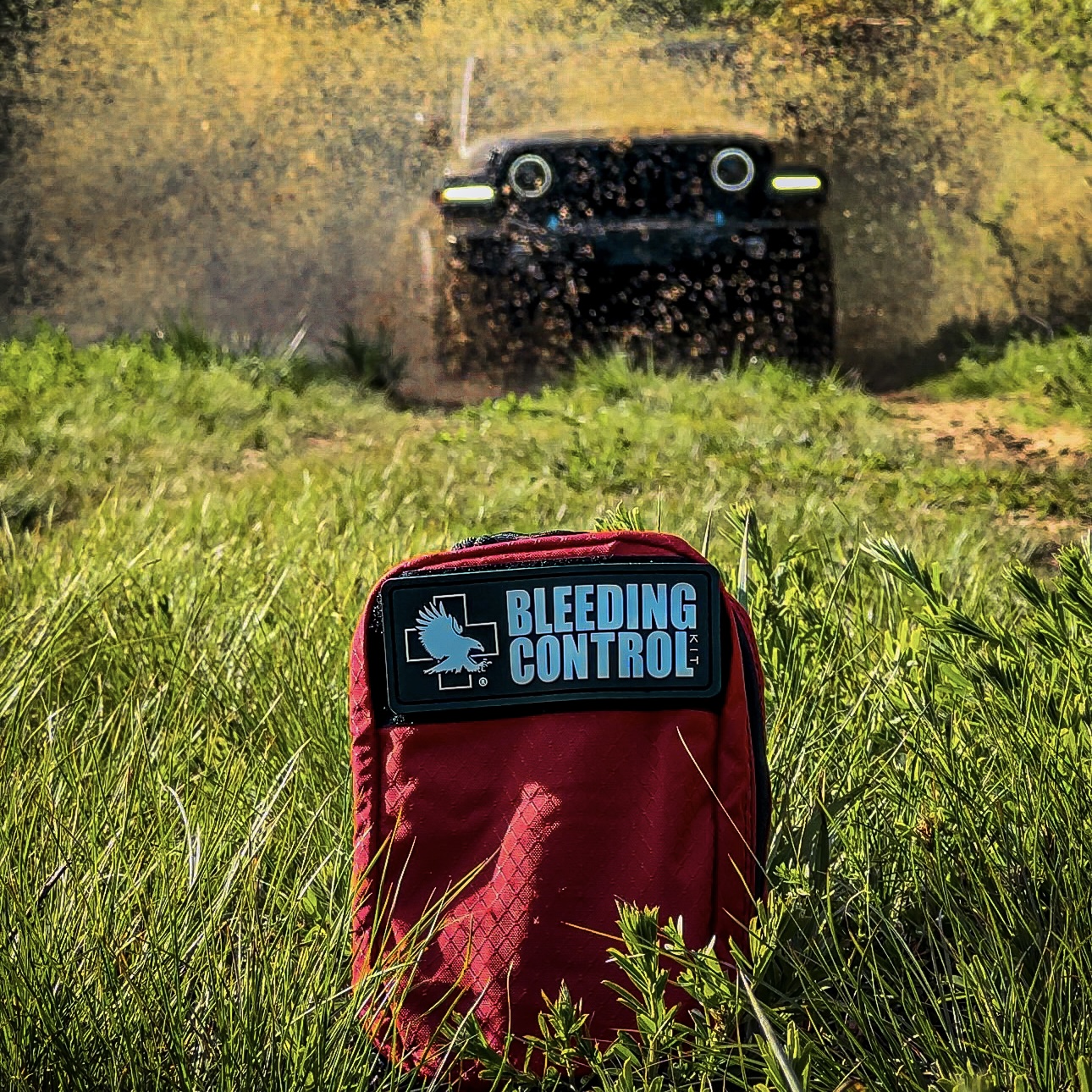 Off-roading and mudding is some of the most fun you can have. Who doesn't love the thrill of driving a vehicle through muddy trails or over rough terrain, just to see if you make it. But let's face it, these activities can be pretty risky, and accidents can happen. That's why it's important to have a first aid kit in your car when you're out there tearing it up, and the North American Rescue Public Access Bleeding Control Kit is a must-have for your vehicle.
Now, I'm not trying to scare you off. I'm just saying that it's important to be prepared for the worst. You never know what kind of trouble you might get into when you're out there in the wilderness, and having a first aid kit in your car can be a real lifesaver. And not just any first aid kit, mind you - a trauma kit.
While it's not a boo-boo kit, this kit is designed specifically to help control severe bleeding until emergency services arrive. The tried and trusted C-A-T tourniquet that can be used to apply pressure to a bleeding limb, and a hemostatic dressing that can be applied to a wound to help stop the bleeding. And of course, it's got gloves to keep you safe from any bodily fluids and a survival blanket to help with hypothermia.
Just make sure you know how to clean and dress a wound, and how to perform CPR if necessary. And of course, keep your first aid kit up-to-date and in good condition, and you'll be good to go! The Bleeding Control Kit does come with directions inside for the novice first aid and can Velcro right to your car's lining.
>> Click here to view the Bleeding Control Kit<<
Recent Posts
In January 2020, Texas House Bill 496 went into effect. This bill requires districts to offer Stop t …

At Off Grid Warehouse, we pride ourselves for being a North American Rescue dealer for now over 15 y …

Off-roading and mudding is some of the most fun you can have. Who doesn't love the thrill …